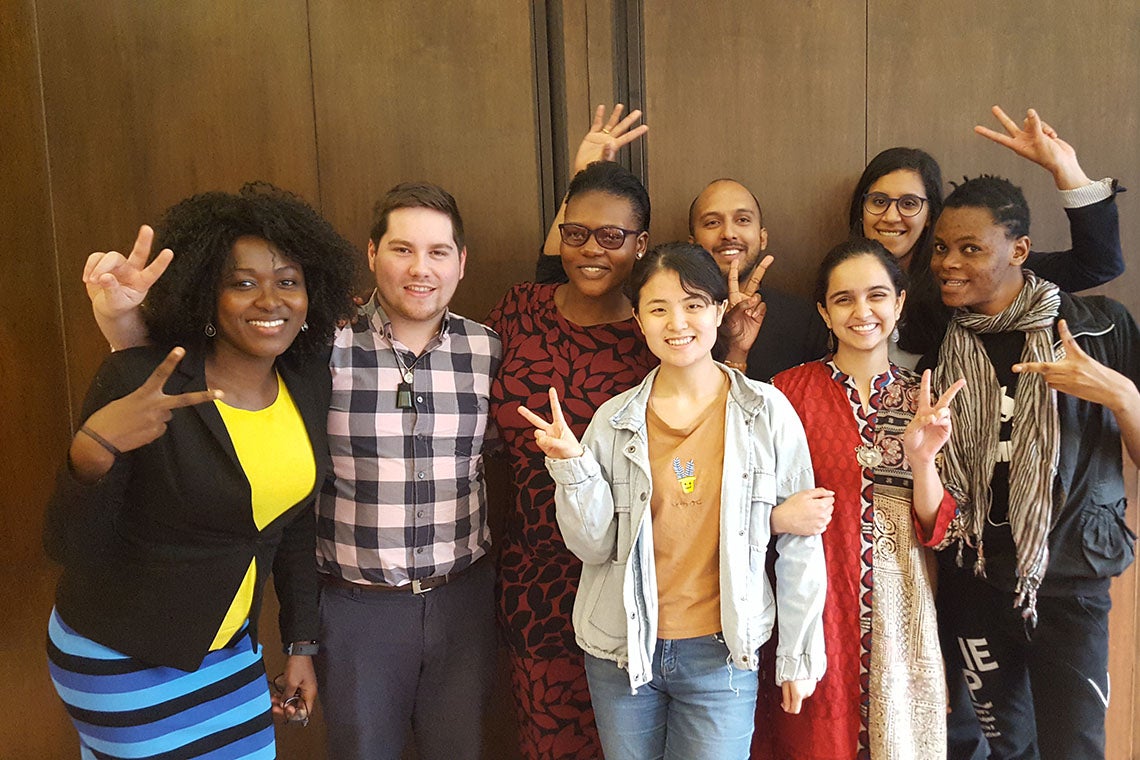 University of Toronto medical student helps document decline in global adolescent health
A University of Toronto medical student contributed to the world's most recent and largest study on adolescent health published this week in The Lancet.
The study found that obesity rates doubled among young people, with countries in the Pacific region most affected. The authors found growing inequalities between high, low and middle income countries, with young people in sub-Saharan Africa, Asia and the Pacific being the most affected. Gender inequality has also been identified as a powerful contributor to poor adolescent health.
"This is the first time that we have analyzed the state of adolescent health around the world, and the results show that it is possible to do better," says Mariam Naguib, a third-year medical student who contributed to the study as one of six young commissioners of the Lancet Standing Committee on Adolescent Health and Welfare.
Naguib was a first year medical student when she learned on Twitter about the opportunity to participate in The Lancet study within the framework of its youth network.
"In medical school, you know you're going to develop this toolkit for understanding the human body," she says. "I'm also interested in how things outside the body determine the health of individuals. It requires an understanding of the relationships between universities, governments, non-governmental organizations and the United Nations. Look around and see who is not at the table where the decisions are made.
Naguib says she has learned a lot about the value of meaningful participation and the barriers to promoting change – or even sharing vital health information – in countries where free speech is more. limited.
"In Canada, our famous forms of advocacy include letter writing campaigns or speaking to your MP. This strategy does not translate across all borders, "she said.
"In addition, the power dynamics that determine the decisions made by these huge actors are often taken far from the people they affect, who may not be in touch with all the realities facing the target populations. "
Today's adolescents are the largest generation in history, but the landmark study shows that young people face greater health challenges than 25 years ago, and the authors say the investments in their well-being have not kept pace with population growth.
The study tracked the progress of adolescent health in 195 countries between 1990 and 2016, measuring a dozen common health indicators such as smoking, obesity, anemia, high school education, child marriage. children, nutrition and noncommunicable diseases.
"Although there have been great improvements in adolescent health in some countries, the greatest population growth has occurred in countries where adolescents bear the greatest burden of disease," says lead author Peter Azzopardi from the Burnet Institute and the University of Melbourne, based in Australia.