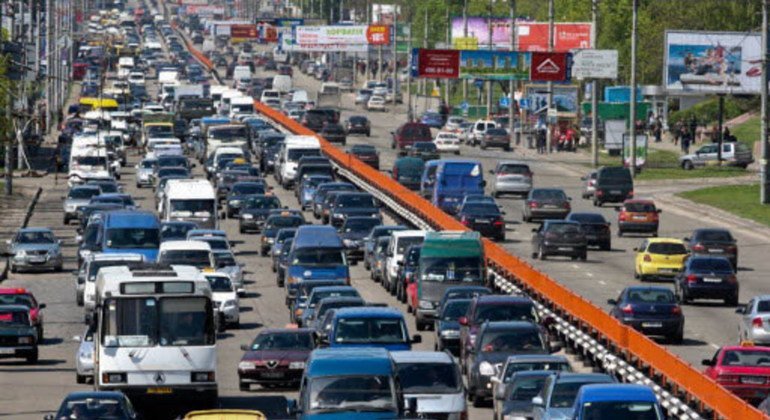 Road crashes and depression are top adolescent health challenges – UN Agency |
"We hope this report will bring high-level attention to the health needs of 10-19 year olds and serve as a springboard for accelerated action on adolescent health," said Flavia Bustreo, Assistant Director General for Family, women and children. Health at the World Health Organization (WHO).
About 1.3 million adolescents died in 2012, largely from preventable causes, according to the UN agency's online Global Adolescent Health report released today.
Among these young people, the greatest number were killed by road accidents, which are also one of the leading causes of illness and disability for the age group, behind depression.
Boys are disproportionately affected, with a death rate more than three times that of girls, according to the findings.
The report brings together all WHO guidance on adolescents across the spectrum of health issues.
It offers a state-of-the-art overview of four critical areas of health sector action: delivering health services; collect and use the data needed to plan and monitor health sector interventions; developing and implementing health promotion and protection policies; and engage and support other sectors.
The website will serve as a springboard for consultation with a wide range of stakeholders leading to a concerted action plan for adolescents.
The authors noted that improving access to reliable and safe public transport could reduce traffic accidents among adolescents, as could creating safe pedestrian zones around schools and creating programs that gradually give new drivers more freedom behind the wheel.
Depression was found to be the leading cause of illness and disability in this age group, with suicide ranking the third leading cause of death among young people.
Among other alarming trends, the authors suggest that estimates of the number of adolescents dying from HIV and HIV-related illnesses are increasing, particularly in the African region.
Increased immunization caused infections from other diseases, such as measles, to drop by 90% in the African region between 2000 and 2012, but common infections persist.
For example, diarrhea and lower respiratory tract infections combined with meningitis account for 18% of all deaths in the 10-14 age group, little change from 19% in 2000.
Maternal mortality still ranks second among the causes of death among girls between the ages of 15 and 19, surpassed only by suicide. However, deaths from complications of pregnancy and childbirth among adolescent girls have declined, particularly in the South-East Asia, Eastern Mediterranean and African regions.