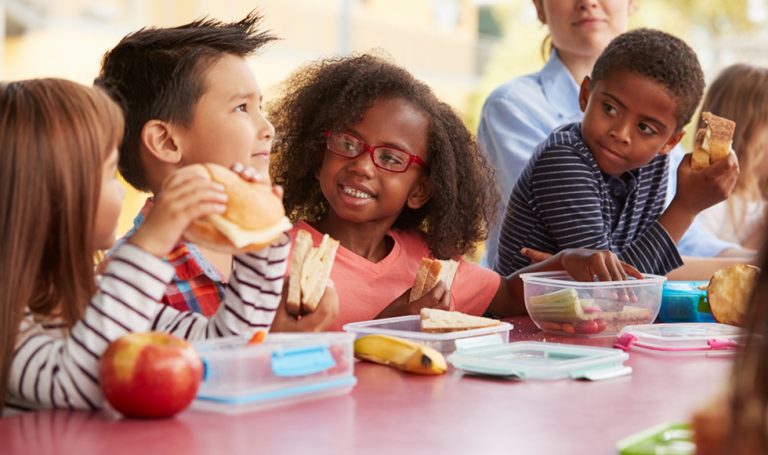 Rising food insecurity is a health risk for the population, warns expert – Brighter World
With more and more families struggling to afford food, it's time to consider effective food programs, starting with school lunch programs, says expert Tina Moffat.
With rising food prices putting undue pressure on Canadian families, exacerbating the current problem of food insecurity, it's time to consider effective school lunch programs, says a McMaster expert.
Not only does inflation impact the cost of groceries – up more than 10% over the past year according to Statistics Canada — but a higher cost of living for people don't have to spend as much on food.
"You can't not pay your rent and you can't not pay your utility bills," says Tina Moffat, associate professor in the Department of Anthropology.
"Food is usually the first thing you're going to cut back on when money is tight."
According to previous research, one in six Canadian children lives in a food insecure household.
And that number represents an overall average, notes Moffat. "It's not one in six spread evenly across the country or even in one city or province." Food insecurity is much higher in northern regions and among Indigenous and black families, she explains.
The physical impact of food insecurity depends on the context. In Canada, we don't see the signs of malnutrition that you would see in a place like Nepal, for example, where Moffat studied the issue of child malnutrition.
In Canada, the effects more often manifest themselves in the form of diet-related diseases such as diabetes or nutritional disorders such as iron deficiency anemia and obesity.
"Food-insecure families will very rationally opt for foods that will fill their bellies and be very satisfying. They are opting for more affordable items than fruits and vegetables and lean meats, which are currently the hardest hit by inflation," says Moffat. "They're also more hearty, and that way they get more for their money."
Not only is it a recipe for chronic disease later in life, but it also establishes relatively unhealthy long-term eating habits and practices. These, in turn, can become intergenerational, which means that it is even more imperative that people have access to healthy foods, especially early in life.
In Canada, we rely on a charitable model to address food insecurity, but we don't confront it head-on, says Moffat.
She cites countries like France and Japan, where school meal programs are subsidized. Not only do these programs provide a healthy, reliable meal during the day, but they educate children about healthy eating and food culture.
These programs are also universal and not just for low-income families, which alleviates some of the burden on parents.
"I think a lot of parents struggle with making a nutritious breakfast, not just those who are food insecure," Moffat says.
"Families with two working parents could also benefit from a school lunch program that provides a reliable and nutritious meal for children during the day."
Today's inflationary environment, coupled with COVID-19 and the fissures it has exposed, could make this the perfect time to bring change to Canada, Moffat said.
"We know that not everyone who needs food goes to food banks," Moffat says. "So right now food banks are only serving a fraction of the people who need it and they can't keep up. Something has to give.
There are concerns about the introduction of food programs in Canada, as it distracts from other social supports, Moffat says. But a school meals program, done right, would benefit everyone, she says.
"Thinking about food insecurity is not just about reducing poverty. It is a population health problem that will affect future generations.