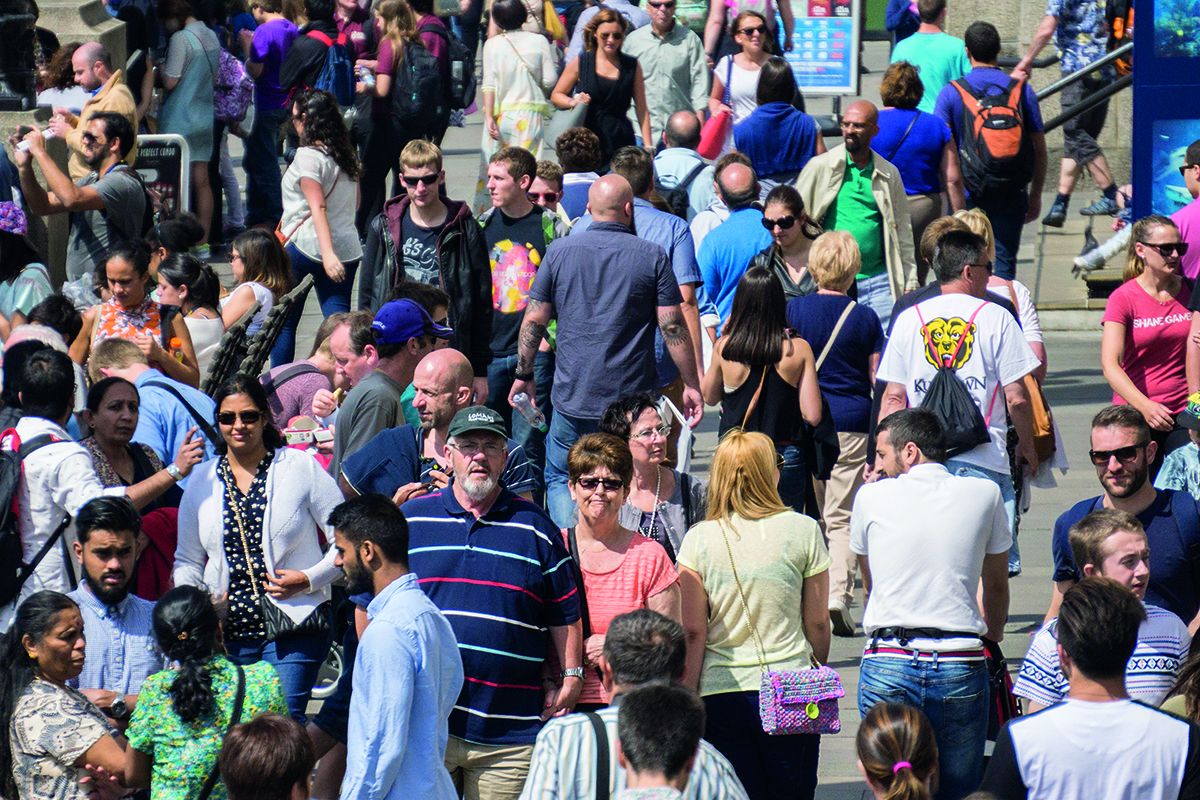 PCN Pulse Roundtable: Managing Population Health, Part 1
PCN Clinical Directors and Population Health Expert Join Pulse PCN Editor Victoria Vaughan on Microsoft Teams to discuss how this approach works in their field
Victoria: Could you start by describing your current projects in population health?
Dr Jeremy Carter, CD, Herne Bay PCN, Kent
We've been doing it in one form or another for a long time. For many years, we have investigated where we could focus our resources based on the prevalence of a disease domain, for example using a QOF registry. Now it has a different name – population health management.
The way I see it as a CD is this: we have population health management projects at the Integrated Care Partnership (ICP) or Integrated Care System (ICS) level. These are things that the system examines and which are then directed to the NCPs. The example in our region is that of patients with diabetes, a diagnosis of depression, who live in a disadvantaged area and who have three other comorbidities. So we look at a specific cohort of patients who have higher needs, identify them, and put resources around them.
This fits well with our NCP because we are working on a integrated diabetes care project for East Kent, so our NCP is driving that. We have a multidisciplinary integrated diabetes care service with practice, community and hospital diabetes teams all working collaboratively.
As CD PCN, I'm more interested in how we drive the system. We would like to do population health management from the PCN level. This is where I think we are on this learning process. Where to start ? Do you identify this from a clinical point of view in the PCN, do you look at it from the patient's point of view, with your patient participation group (PPG), for example? Do you see it only from a data perspective? There are obviously all the different sources of data that we can access, from public health to medical, to IT tools.
So we looked at that, and we as NCPs are going to take a hybrid view with all of that. It's here that [our work with] alcohol [misuse] entered. The public health data for our PCN shows where we stand as an outlier. But is it something that patients consider important?
And, really important, [there is the] question of funding because you want it to be achievable and deliverable. You might consider integrating into community support, alcohol support services, police, A&E services, third sector support. There are lots of things you could do, but where is the funding?
The answer is "you have ARRS roles", and that's true, but they already do stuff. If we're going to start doing more work, how do we square that circle? This is where we are.
Dr Jenny Darkwah, CD, Shoreditch Park and City PCN, North East London
I approach this from three angles. In my role at GCC, we have been doing this for a long time. When we began to consider sickle cell disease as a critically ill population, we set up a board of consultants, A&E staff, patients and volunteers, to identify the needs of this population. In recent years, we have been able to involve general practitioners in the care of these patients, as very often they had gone to hospital for their care. We have set up pathways so that general practitioners can share the care of some of these patients. I think it worked very well for a given population.
In my role as CD, we sat down together as a network and looked at what we thought GPs were needed. Some problems arose – the lone male was one of them, a hidden population that doesn't enter the statistics. We've set up a way to reach those men who never show up. They might be sitting at home with their diabetes or hypertension. We called on our social advisor to set up a male group isolated – a reception service where they can discuss male problems. What we're hoping to do, in the network, is make a connection between that and our health inequalities.
So we decided to seek a patient's perspective on what we really needed and what patients wanted from us. We therefore called on Health Watch and set up a survey of approximately 1,500 patients. From there, we set up focus groups. We are still discussing the document from the Health Watch survey and using it to inform what we do next.
One innovation that emerged from the survey was a Pap smear clinic for working women. We have a young population who work in the city and who, very often, could not go to the office. We used nurses to set up extensive access Pap smear clinics for the network.
The other thing that came out of the survey was the issue of childhood obesity and a decline in the uptake of childhood vaccinations. This was also formed from public health data and we have
a population health center looking at data across the city and Hackney. We are in discussion with Child and Adolescent Mental Health Services (CAMHS), voluntary sectors and schools, to jointly determine how to tackle childhood obesity. We recognize that tackling it should come from the top, with things like ads. But maybe we can also create small groups where we teach healthy eating, healthy cooking and where families eat together.
The other thing that has helped consolidate services is looking at our homeless population. When we had the recent displacement of refugees, they were brought to a few hotels in my network, so we worked with councils, MPs, mental health services, language translation services, and that brought everyone together world, just by organizing these meetings, to ensure that these people can access services in an understandable way. These are some of the projects we are looking at at the network level.
In addition, there were larger projects on long-term conditions that came from integrated care boards (ICBs). I think these are things we have been doing for a long time in general medicine. They are more established; it's a way to ensure that we work in a way that benefits patients.
Victoria It's a great insight into how it works in Herne Bay and Hackney. Andi, can you discuss the thinking at the NHS England level and at the analysis level?
Andi Orlowski, Director of the Health Economics Unit, Lancashire, and NHS England Senior Adviser on Population Health
I think Jeremy and Jenny were downplaying how advanced they were when it came to health management. Working with patients, the pragmatic approach to finding what matters in their population and then delivering the alcohol program [for example], is exactly one of the actions we expect to see. No one understands people better.
Jenny [gives a] wonderful example of what we're talking about with pop health analytics – people who are well today and may be sick tomorrow, populations that are missing data, those 45-year-old men who haven't seen their doctor GP for 20 years because they think 'I'll get over it, it'll be fine'. This is a sophisticated type of analysis, this whole population approach, which includes those "well" people today. They may not be well.
Of course, making sure the funding is there for bigger and broader projects [is a key issue].
So [we ask] 'can we have a catch-up', and we find [a patient] is twice his previous weight, drinks too much and smokes. We [had them down] as well because of the last interaction [with them].
Working together is the real challenge for NCPs. How do they fit in? Population health management only really works if we address broader determinants, big things, but act [on them] locally. Have NCPs already attached to the community, as well as the ICS, [gives us] this system view.
We could focus on the same five elements that flow from joint strategic needs assessments. They all tend to be the same things in different orders. So it will be obesity, COPD, cardiovascular disease, depression and anxiety and another health issue depending on your area.
This system level is pushed down to say "Where is the greatest variation on your patch and what would your population respond best to?" How do these populations [in deprived areas] access to care? How do you change big things like education, green spaces, pollution, jobs, those kinds of things that go beyond the direct remit of our NCP, but are intertwined. Another super exciting thing is that Jeremy and Jenny do all the population health testing themselves. There is clearly already a lot of capacity in NCPs. How can we fund them or provide them with the resources to do the job?
Victoria What type of data are you able to provide to NCPs or is it up to them to do it themselves?
Andi NHS England has a number of tools available through the National repository of commissioning dataand there are wonderful tools like At your fingertips and others. But of course [because of information governance rules] we don't have access to that granular primary care data that's absolute gold dust compared to [data from] secondary user services, acute hospital data.
Now we're trying to talk about whole populations, we need to have even more than primary care and secondary care [data]we need data from local authorities.
For example, who is on the Assisted Trash Registry? If they need help bringing their bin to the curb, they may be isolated because they are too fragile to access it. [themselves] and I don't have a friend [help].
Many additional data are available, [but] systems, even the ICS, does not have access to [it]. What [we can get] are the tools, or additional analytical resource.
But it is also difficult for NCPs to link their data to all these additional datasets [and] become more powerful. So what NHS England has and can provide are analytical approaches and tools, but without the data we still rely on people doing their own work. It's wonderful to see that work is being done.
Click here to read Pulse PCN's Leading Questions interview with Andi Orlowski on population health management
Complete relevant Men's Health CPD Modules to Pulse learning by free registrationor upgrade to a premium subscription for full access at just £89 per year.