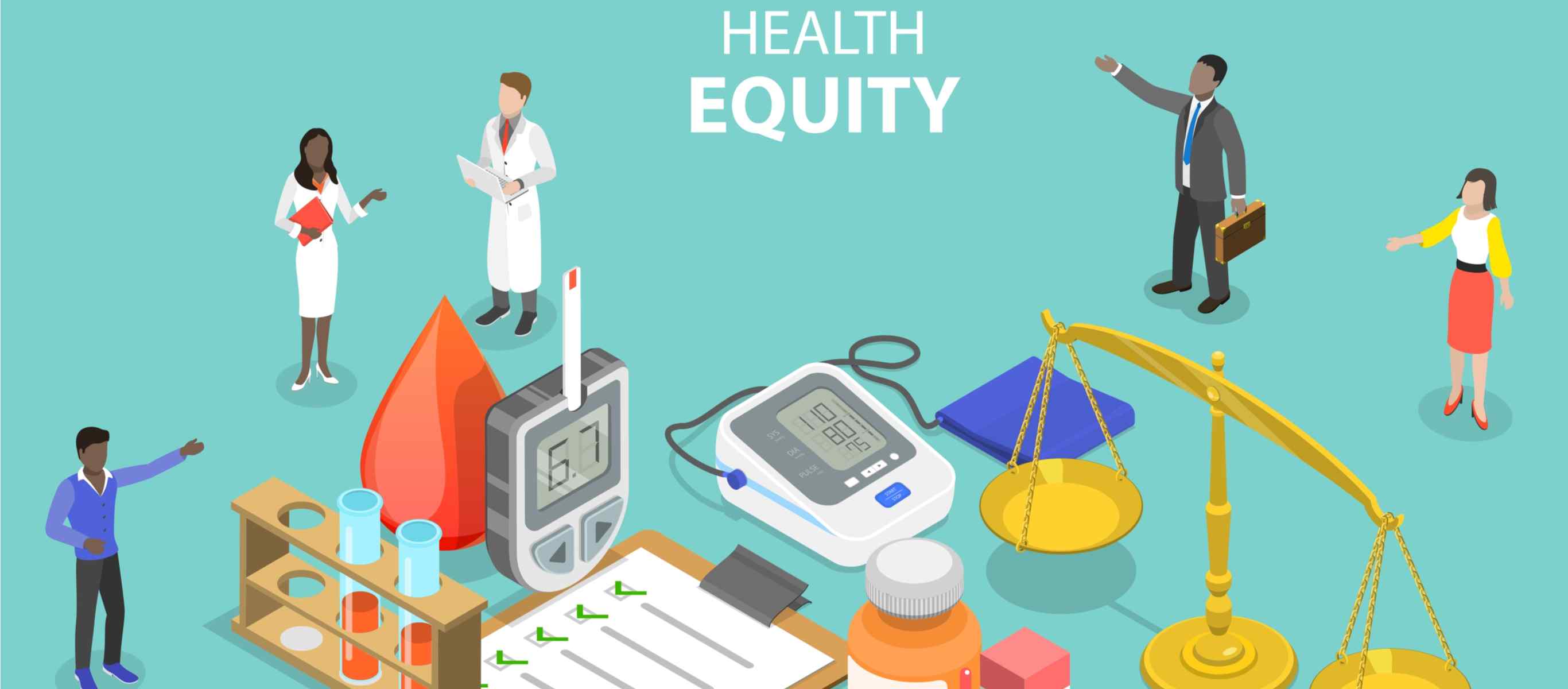 "Our Voice Matters:" CommonSpirit System, Vice President of Innovation and Population Health Policy
Alisahah Jackson, MD, shares the population health initiatives she led at CommonSpirit during the ongoing COVID-19 pandemic, her background and leadership style, and offers guidance to future leaders.
Editor's Note: This conversation is a transcript of an episode of the HealthLeaders Women in Healthcare Leadership podcast. Audio of the full interview can be found here.
Alisahah Jackson, MD, wanted to work in medicine since his childhood. She is a trained family physician, a specialty she chose because of her work across the continuum of care. She wanted to be able to care for families at all stages of life.
She also noted that it was the only specialty at the time that offered training in behavioral health and community medicine, as well as population health, a specialty she is passionate about.
Currently, Jackson is the Vice President of System Innovation and Population Health Policy for CommonSpirit Health, a new role for the organization, which she assumed in June 2020. Her role is to help the Chicago-based health system develop strategies to care for their vulnerable and develop innovative health equity and care delivery models.
In the latest episode of the Women in Healthcare Leadership podcast, Jackson shares the population health initiatives she led at CommonSpirit during the ongoing COVID-19 pandemic, why it's important for healthcare organizations to focus on population health, and offers insight into his leadership experience and style, and advice for future leaders.
This transcript has been edited for clarity and brevity.
HealthLeaders: What has been your experience joining CommonSpirit during the pandemic and leading population health efforts for the past 18 months?
Alisahah Jackson: One of the things that drew me to CommonSpirit was the mission. Our mission is to care for the vulnerable and to focus on social justice. Joining an organization with this level of commitment at a time when those two things were big issues across our country was a transformation.
Leading during this time has been interesting. One of the things we need to recognize is that our work has changed. We've had to change virtually because of the pandemic, and I think for all intents and purposes some of that is going to stay. There is a lot that we realize that we can do virtually, and take advantage of technology and digital solutions to help provide our patients with holistic care, and at the same time, ensure that we are not unintentionally creating disparities or not widen some of the inequalities that exist.
I was delighted to help our organization focus on virtual patient navigation. We leverage a text messaging solution, with live in-person support if needed, to help our birth attendants throughout their maternity journey and connect them to social resources as needed. This virtual tool stepped in to fill a gap and help patients access resources.
We also assembled a Vulnerable Populations Council made up of clinical and operational leaders from across the organization, who are committed to caring for vulnerable people on a daily basis. We bring them all together on a monthly basis, identify best practices, identify needs and identify obstacles they may face, and step in and help when we can.
A good example of this is that when vaccines started to become available, we recognized that there was a reluctance towards vaccines in some of our vulnerable populations and in our communities of color and understood why this might. be the case. Thanks to the existing Vulnerable Populations Council, we were able to quickly resolve this issue, create different resources, even for our providers, have these conversations with certain populations, and stratify who we should contact directly to encourage people. get the vaccine, especially if they were considered to be at high risk of hospitalization or death.
HealthLeaders: Why is it important for hospitals and health systems to focus on population health initiatives?
Jackson: It's exciting to see that most healthcare systems and healthcare companies, healthcare technology companies and healthcare retail competitors are starting to focus on the health of the people. I think if we're honest about what we have today, the reality is that we have a health care delivery system that is built around sickness and disease. We have a unique opportunity to rethink the system to focus on health and wellness and, as part of that, to ensure that it is based on fairness and justice.
Right now we are still a mostly fee-for-service type industry. Is population health management shifting to value-based care and contracts that support the concept of quality of the population you care for?
We're definitely on the right track and I think the pandemic has accelerated this in some aspects of virtual care and telehealth, which has broadened the way we can provide care. I don't think this cat goes back in the bag. So how do we continue to support this, and again, ensure that our communities, especially our rural communities and other communities that may not even have things like digital access or digital broadband access, how do we make sure that we are working with partners to provide patients and communities with what they need?
HealthLeaders: How would you describe your leadership style and how has your work in healthcare administration and your experience as a family physician helped define this?
Jackson: I would say my leadership style is more of a facilitation and support style. I want to strike up a conversation and welcome all kinds of different thoughts and opinions, including those that I don't share. From a diversity of thought perspective, this is where we can access some of the most amazing innovations we've seen.
From a family medicine perspective, we care for so many different people. Because we experience so many different areas within our training and ultimately in our practice, we tend to be consensus builders and natural collaborators. Family medicine has helped me to be flexible and adaptable.
HealthLeaders: What advice do you have for women who want to take on leadership roles in the health sector?
Jackson: You are needed. We, as women, need leadership, especially in the area of ​​health.
I often say and have heard others say that women are the chief medical officers of their homes. If you look at the data, we know that women make between 70% and 80% of the health care decisions within the household. Depending on the data set you're looking at, we also represent almost 80% of the healthcare workforce. However, we occupy less than 20% of administrative management positions in the health sector. We are needed in this space; our voice counts. Especially if we are making the decisions for the most part anyway for our families, and even for our communities, we need to recognize that our voice matters.
We have a tremendous opportunity to make a difference, and never doubt it. This is something that I have struggled with, and that I still struggle with sometimes: do I make a difference? Do I have the opportunity to make a difference here? The reality is that we do, even in our day to day lives. So never underestimate the impact you can have.
Melanie Blackman is the chief strategy editor at HealthLeaders, an HCPro brand.