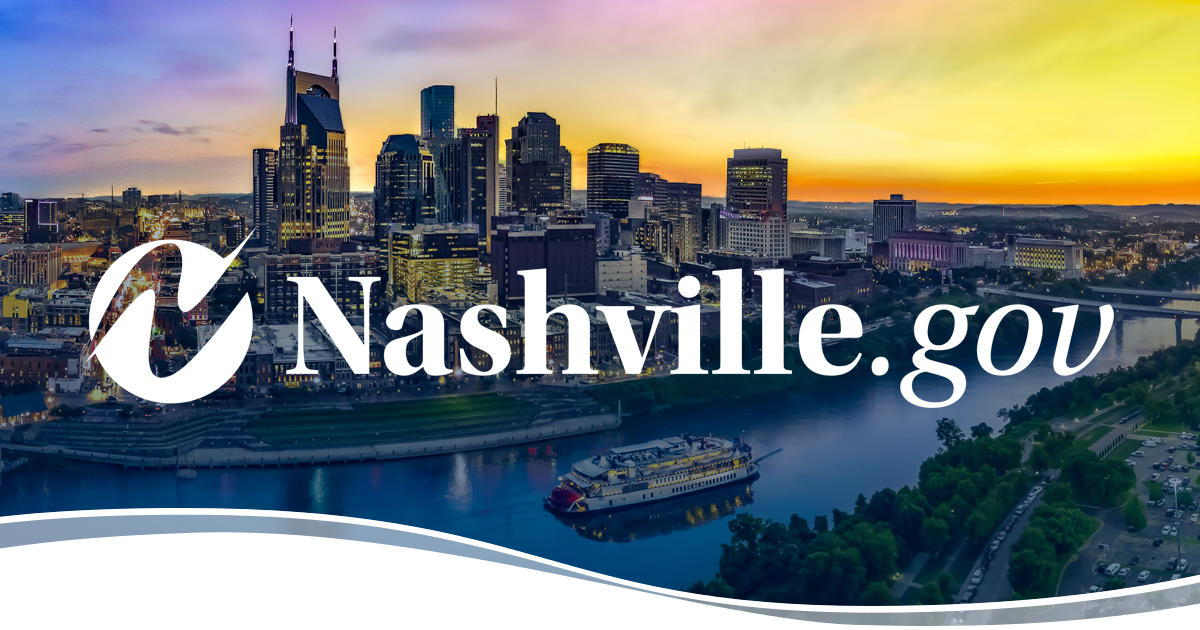 Maternal, child and adolescent health
The Maternal, Child and Adolescent Health Division includes programs and services for pregnant families, families with infants and children, male fathers / parents and youth. Our programs and services support the success of entire families throughout their lives.
Adolescent health initiatives
Adolescent health initiatives include programs and services for youth aged 10 to 24.
Safe and supportive environments
Partnership with Metro Nashville Public Schools to provide social and emotional learning support to youth. The initiatives provide training and professional development for educators, support for affirmation of youth-friendly sexual health services, and age-appropriate sexuality education in line with lifelong well-being standards.
Youth initiatives
Collection of public health youth engagement programs that provide pipeline education, community service learning and grassroots advocacy through the use of young leaders from public and private high schools to affect policies regarding adolescent health in Nashville.
Youth Advisory Council
Bi-weekly volunteer counseling for grades 9 to 12; student leaders design, plan and evaluate public health research and service projects for young people in the region.
Youth Public Health Institute
Public health service learning opportunity for Metro Nashville Public School Academy of Health Sciences students at select school health academies.
Youth violence prevention
Collaborative effort to identify prevention strategies for youth violence in all its forms in neighborhoods in Davidson County. Efforts include working with the Mayor's Committee for Youth Violence Prevention, as well as leveraging community efforts such as mentoring, recreation, and skills-building activities for youth and families.
Car seat program
The Davidson County Car Seat Program is an income-based program for families in need of a car seat for their infant and / or child. Proof of residency and income in Davidson County is required, as well as participation in a car seat education course. Car seat education classes are scheduled monthly by appointment only.
For more information and to register for a course, contact the Car Seat Safety Program Coordinator at 615-340-7780. Eligible individuals will receive a car seat or booster seat for their child installed in a vehicle by a certified car seat technician.
Central reference system
The central referral system coordinates referrals for home intervention services for pregnant women, infants and children up to 18 months. The family is linked to the most appropriate provider agency to ensure coordination and avoid duplication of services.
To make a sponsorship, you can download the Central Reference Admission Form.
Initiatives for infant vitality
Fetal Infant Mortality Examination (FIMR)
The Fetal Infant Mortality Review is an infant mortality initiative that examines fetal and infant deaths, and works at the community level to formulate programs and influence policies that will improve birth outcomes in Davidson County.
Safe Sleep Initiatives for Infants
The Music City Babies Sleep Safe Campaign is a county-wide awareness, education and resource campaign to help all caregivers of infants provide safe sleeping environments for Music City's tiniest residents. Campaign staff provide training, educational materials, resources for caregivers and more.
Healthy beginnings
The Healthy Beginnings Program is an evidence-based home visiting program designed to strengthen families for the first time by providing education, support, parenting skills and resource assistance to prevent abuse and child neglect. Visits by trained health service personnel begin during pregnancy or after the delivery of a first baby less than 2 weeks old. Department of Health staff support new parents by providing support and important information on child safety, child health, disease prevention, child development and parenting skills. Referrals are received from the Central Referral System and community agencies.
Learn more about Children's center.
Nashville Strong Babies
Multi-level case management services for pregnant, postpartum and parental families living in the strong families area of ​​Nashville in Davidson County. The area includes neighborhoods in the following 7 postcode areas: 37207, 37208, 37210, 37216, 37115, 37218 and 37221. Male fathers / parents also receive support and assistance.
There is no income requirement and any family that is expecting a child, has just given birth or is raising a child up to the age of 18 months is eligible for support services. Families receive personal attention, pregnancy and parenting resources – diapers, car seats, pack-n-plays, book reading, help with enrollment in other programs, help with transportation and more .
To make a sponsorship, you can download the Central Reference Admission Form.
Maternal and child health initiatives
Maternal and child health programs and initiatives focused on child and infant health and improved childbirth outcomes.
Equity in birth outcomes
Equity in Childbirth Outcomes uses a neighborhood-at-a-time approach to providing psychosocial support to women during pregnancy and the infant's first year of life. In 2016, Equity in Birth Outcomes was launched in the community of Napier-Sudekum with 31 pregnant families. Support is provided by trained community volunteers.
Prematurity Reduction Initiative
The Prematurity Reduction Initiative is the screening and referral process for pregnant women who may have a history of preterm delivery. Women at high risk of preterm birth using health services (family planning, women, infants and children (WIC), vaccinations, etc.) are screened, counseled on their high risk and referred to a follow-up provider.
Health before conception
The ministry's strategic focus on maximizing the health and well-being of women of childbearing age before pregnancy. Launched in 2018, the initiative began with a focus on the well-being of employees within Metro's public health department. The Initiative's products include a package for expectant parents that allows Department of Health employees to understand how to maximize their health and employer benefits as they prepare to welcome a child into their family. The efforts also include community education, resources and support to ensure that women and families are as healthy as possible before they decide to become parents.