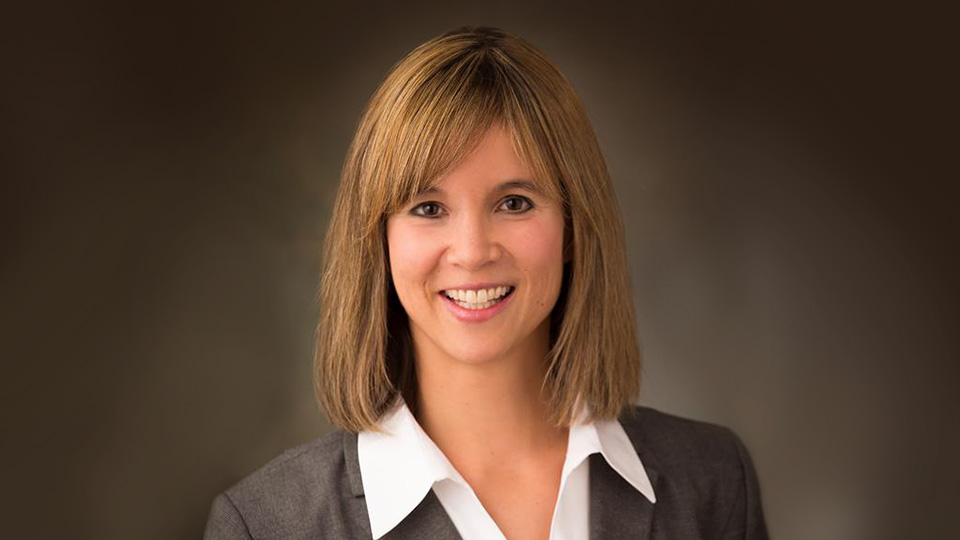 Leadership Profile: Karyn Springer Leads a New Generation of Population Health Physicians | University of Utah Health
Over the years, I have held many leadership positions at Intermountain Healthcare, where I have spent most of my career. I can identify my journey as a leader to a singular event.
Years ago, a family medicine colleague of mine contacted me to let me know that he was resigning from an elected position on the medical board. He said, "I think you would do a great job and I'd like to nominate you for the job."
Before that time, I hadn't imagined that the scope of my career as a physician would extend beyond seeing patients and teaching students and residents. My colleague's suggestion opened my eyes to many possibilities for leadership. Almost every leadership opportunity I've had since then stemmed from that first experience on the board.
I have often thought back to this moment. If my colleague hadn't reached out with a supportive, "Hey, I think you'd be really good at this," I might have taken a completely different career path. This led me to prioritize mentoring and talking to people about their individual worth and goals. One of my most important responsibilities as a leader is to seek out opportunities for those I lead and support them in their growth to help them get things done.
I had many leadership opportunities with Intermountain Healthcare. I have served as Regional Emergency Care Coordinator, Medical Director of the Utah Valley LiVe Well Center, Acting Deputy Chief Medical Officer for Primary Care, and Chairman of the Utah Medical Group Board of Directors. As a leader, my role is to facilitate and lead through influence and example. I thrive and find joy when those I lead succeed and realize their potential.
While occupying these management positions at Intermountain, alongside my practice, I have always taught. I was drawn to teaching years before I became a doctor. As an undergraduate student at Stanford University, I considered getting a Masters in Education. Instead, I decided to go to medical school because science and the academic challenge appealed to me. I remember thinking to myself, "Well, at least I can educate patients about their health." At the time, I had no idea there would be so many opportunities for a physician to teach beyond the patient-physician relationship.
During my residency, I really enjoyed learning and teaching other residents and students. After completing my residency, I contacted the program director to see if he needed more preceptors. Fortunately, he said, "Yes!" and it was the simple beginning of what has now become a deeply rooted career in medical education.
The Population Health Scholars program was launched in the 2021-22 academic year with 11 students. This academic year we have 10 new students and we plan to admit 15 more students for the 2023-24 academic year. Students who are already accepted to medical school and who have an interest in population health can apply to the program.
Each student completes the Population Health Journey, where they receive additional training in population health and a graduate certificate in addition to their medical degree. Students are also paired with Intermountain physicians who serve as mentors on a longitudinal basis, beginning with the students' first year of medical school. We encourage students to nurture these one-on-one relationships and stay connected throughout medical school and even in residency.
Under the program, Intermountain guarantees population health researchers a post-residency job offer. They also receive 50% in-state tuition assistance in the form of a loan that the university cancels after students have worked for Intermountain for four years. This tuition support is particularly important in reducing the financial burden on students, as it is often a barrier to accessing population health specialties.
A graduate of the University of Utah Medical School, this program holds a special place in my heart. It represents an innovative way to advance the training, experience and future pool of physicians who will successfully practice population health strategies in our region and beyond.
The Population Health LIC is one of the most exciting things we are working on to expand the training of our academics. We are looking for the right Intermountain preceptor doctors to be able to offer this type of experience.
I am reminded daily that traditional partnerships are starting to change and this will likely be the norm in the future. Where there was competition in the past, there is now an ever-increasing need to work together. My role with Intermountain Healthcare and my new appointment as Assistant Dean for Clinical Learning in Intermountain Population Health at the Spencer Fox Eccles School of Medicine truly reflects the collaborative nature between our organizations. Really, this is just one example of our strong and ongoing relationship.
Recognizing that we will always accomplish more together than we will alone, it is necessary to remain focused on our end goal, which for both organizations is to provide high quality care to our communities. As leaders, we show the next generation how we must work together to achieve this goal and help prepare others to do so in the future. I am honored to participate in this great work.
Having students interact directly with practicing physicians and leaders from Intermountain and U of U Health is a unique and important opportunity. Unlike me, who went to medical school and didn't realize there were other options than practicing clinical medicine, we've already started telling them, "You are our future leaders. and you can make a difference. Exposing our students to this perspective early on and broadening their view of what it means to be a physician is extremely important to me. This is exactly what health care and our communities need.