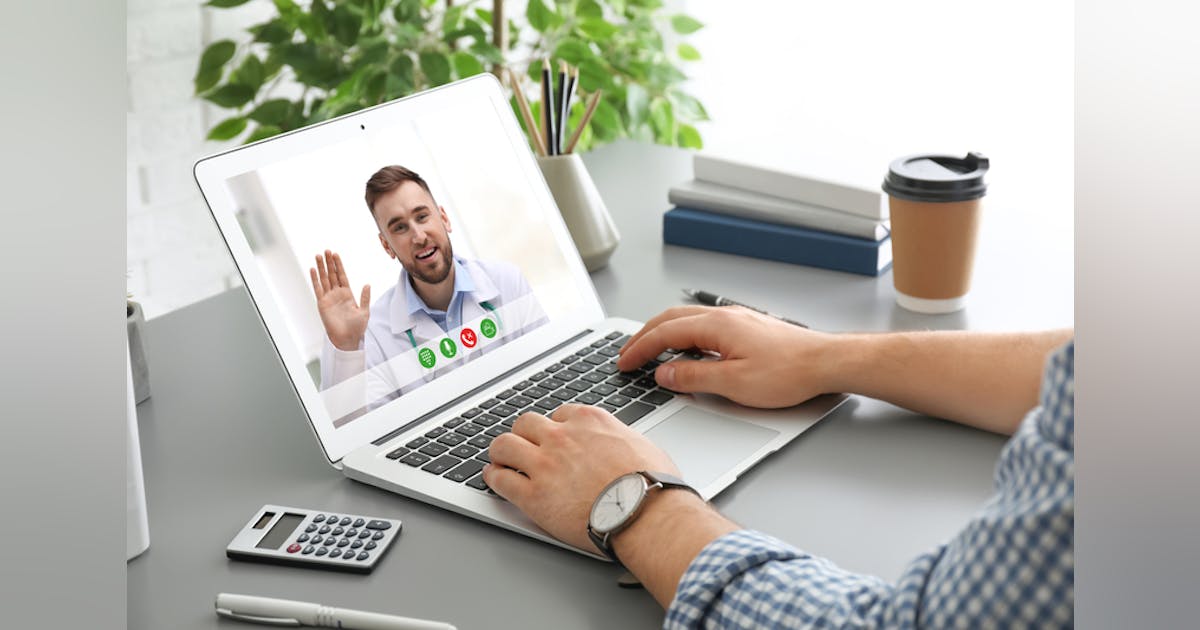 Human-Centered Design: A Look at a Health System's Work to Improve Clinician Workflow
Significant progress is being made at Hendrick Health, a three-hospital system based in Abilene, TX, whose lead hospital is Hendrick Medical Center. At Hendrick Health, Joshua Reed, DO, Medical Consultant and Medical Director of Case Management and Utilization Review, led an initiative to advance the concept of human-centered design.
Dr. Reed worked with Chicago-based Allscripts in partnership with Allscripts Chief Experience Officer Jenna Date to try to turn workflows into experiences. Date expressed that healthcare must evolve from workflows to experiences, from patient to person and from illness to wellness, using human-centered design (HCD) to solve problems that improve health. health care experience. She and her team have studied the interactions between patients and clinicians as they move from hospital waiting rooms to examination rooms. With the sale of its hospitals and medical practices business unit to Harris, Allscripts HCD is now part of Altera Digital Health.
Healthcare Innovation Editor Mark Hagland recently spoke with Dr. Reed about his team's work in this important area. Below are excerpts from that interview.
How did you become involved in human-centered design?
I am not a designer by nature. I've always had a bit of an eye for what feels right or seems right. In terms of applying this in healthcare, it started in 2019-2020 when I met Jenna Date at Allscripts. She came on site and her mission was to follow the hospital staff, with the aim of improving the design of the Allscripts Sunrise platform. And I met her because I'm the chair of the physician advisory committee here; we fly EHR [electronic health record] implemented here. This is the role I have here. We've really connected around what we've called 'health care restoration', which sounds like a loaded term, but really it's about removing barriers to the patient-provider relationship and reducing them , and thus indirectly reduce burnout. There is so much technological and regulatory burden facing clinicians; how do we allow suppliers to focus on what they do well? It's important to improve clinician workflows and make things more instinctive for our end users. At the beginning of the initiative, it was a question of circulating ideas, then it was formalized in weekly or bi-weekly meetings, to evaluate the design options. It was a wonderful process.
What key changes have been made so far?
A big area was how we use data. The typical EHR is just a huge dump of data: you have notes, lab values, etc., but none of it is really presented in a meaningful way, with patient context. You go on behalf of your patient, and I have to search for everything I need, and come back again and again; instead of going to the patient page and seeing the abnormal lab values ​​sent to me, while the normal lab values ​​are disabled. It's not a substitute for my judgment, but also, my screen is uncluttered.
In other words, does it involve streamlining and prioritizing data and information for you?
Yes, in terms of what providers, clinicians are regularly looking for, what is important to them, and how we build our patients' stories.
What have been the biggest challenges in the process so far?
For me, it's been the constant self-doubt, I hope they talk to other people! I say this a bit facetiously, but there are different ways for providers to create notes and grow their feed. But if you take away the reasons why we create our own feeds, we have a lot more in common than we imagine. Personalization has in some ways gone in the wrong direction, rather than in terms of access to key lab values; and some of that sounds a bit radical.
Doctors had to create their own custom workarounds in the EHR, but they shouldn't have to, right?
Yes, it's like a race track, and one runner is fine, but then you throw mud or dirt in another runner's path, or throw an obstacle at them. And as that next runner runs the next lap, they remember, oh, they have to run a hurdle or something. And there are so many bureaucratic elements that add nothing to the quality of care. They say they do (health plans), but they really don't. So we offer tips, acronyms, abbreviations, shortcuts to get around a broken system, a system that shouldn't have been fixed in the first place.
How did you work with the Allscripts team?
One of the nicest things has been their receptivity to new ideas; talk with the designers and see what was discussed, designed in a week, for example. And when you see this quick turnaround and this deep investment in this process, it gives hope. We're not going to fix all health care, but we are making an impact. This is the most hopeful thing for me; I leave these design sessions encouraged each time, rather than being discouraged by long delays. The other thing we're starting to recognize is pushing data on multiple levels. If I need a lab value, I would only have to tap once rather than having to search through different screens. Simply recognizing that each element must be easily accessible; no fiddly icons. We are starting to make standardized icons that we use as consumers.
What are the biggest lessons learned so far from doing this work?
One of the biggest lessons for me was that this whole process is so interdisciplinary: it can't just be engineers, coders, designers, or clinicians; we have to have all the elements together. And when you focus on one of these elements at the expense of the others, you end up with an inferior product. But if you focus on and hone the best of design, the best of the clinic, and use the opportunities to translate people's concepts and vocabulary, you end up with designers who understand part of the clinic and clinicians who understand a part design and part coding. . And the more we talk about and appreciate what others bring to the table, the more we end up coming up with the best design. We innovate and catch up at the same time. And we're innovating in new ways, which is exciting.
What advice would you give to those who would follow your path?
One is simply to be interested in the process – to nurture that hope, if you will; do not abandon the process. And take a real interest and look for ways to get involved. And give your opinion when things happen. If someone asks you for feedback, provide it.
And we really need doctors to be involved, don't we?
We absolutely do; it shouldn't be the loudest or most angry people – whoever shouts the loudest gets what they want. We need a more methodical approach. And have a vision. So much energy is consumed putting out fires or playing mole.
In other words, you lead, but you have to make sure people follow, right?
Yes exactly. You must ensure that you bring the crew with you. And that's a challenge; there is immense inertia behind the status quo. And that's something that I never liked.
What will the next two years look like as you and your team move forward with this work?
I hope it will be about moving the partnership forward into the implementation phase. Where are we going next? We are not just going to rest on our laurels. The excitement I feel and shared with Jenna is that there is potential here; and can we move the bar? I have aspirations — we need to improve the nursing aspects — nurses have so much regulatory burden and admissions, and have a lot more hurdles than doctors. I would like to see some shadowing of nurses and streamlining of patient intake and management so that they get an hour out of their day. And broader integration of clinical, business, revenue cycle and case management aspects of healthcare. Medicine is notoriously siloed, and it's only recently that we've started knocking on the doors of other departments, asking, hey, what happens when we do a particular thing? I wish EHRs would do the same and really start tearing down the walls.