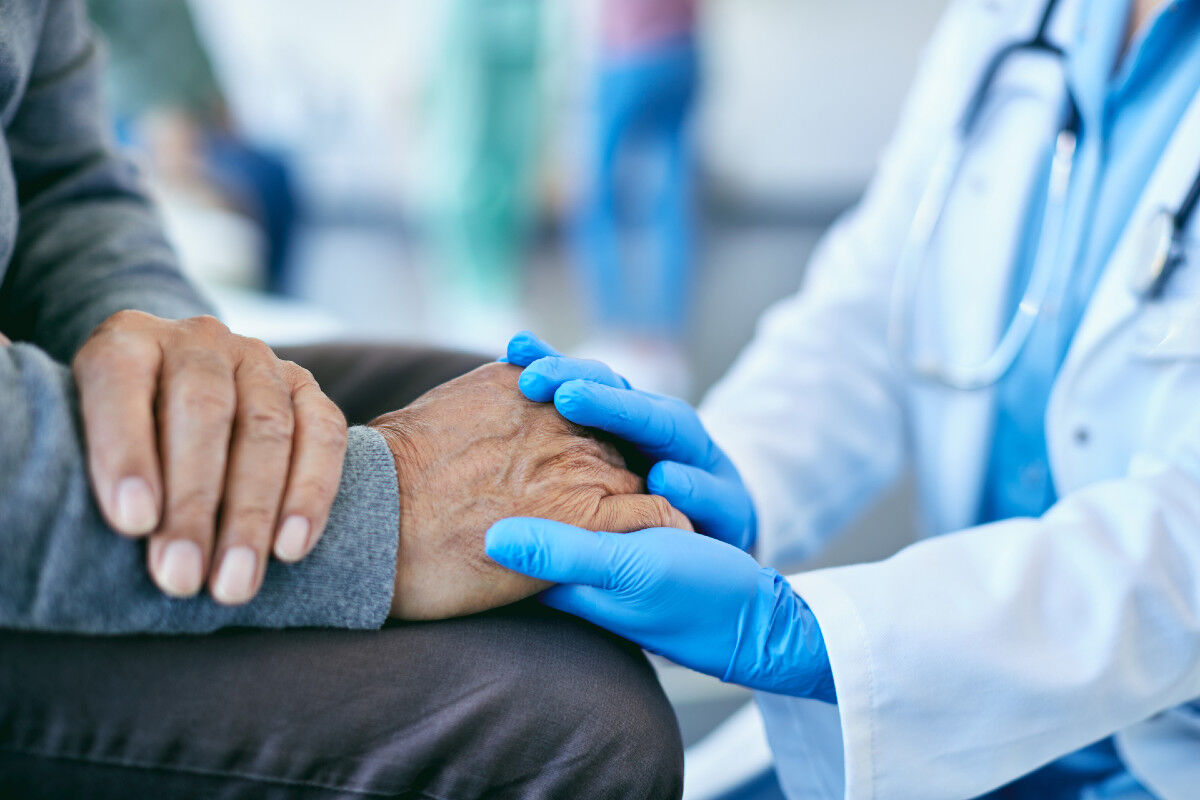 How to Care for Vulnerable Migrants Using Population Health Management
Recent waves of immigration from Afghanistan and Ukraine have highlighted the importance of primary care in caring for vulnerable migrants.
Dr. Ishraga Awad, Dr. Emily Clark, Dr. Adam Harvey-Sullivan and Dr. Nina Amedzro from the Faculty of Public Health Special Interest Group for Primary Care and Public Health outline the actions needed to care for this patient population
The role of primary care as the first point of access to healthcare in the UK is unquestionable in meeting the initial and ongoing healthcare needs of vulnerable migrants. However, although primary care is exempt from billing, many patients – and staff – are unaware of this right to healthcare and fears about costs, detention and deportation mean that migrants are not do not always have access to services.
In addition, primary care services are not uniform across the country for this group, which clearly shows inequalities in quality and quantity. In some areas the charitable sector is relied upon to provide care, in others there are contracts for locally enhanced services for certain practices in dispersal areas or with initial shelter sites. However, in some places, there is no access to care for certain groups placed in initial and emergency accommodation.
There needs to be better training of health professionals on the management of this cohort. While there are many support resources available, and highlighted in this article, there must be mandatory training for NHS frontline clinical and administrative groups and the inclusion of care for vulnerable migrants in first line courses. undergraduate and postgraduate for health professionals.
Providing holistic and appropriate care takes more than a 10-minute responsive consultation focused on acute health needs. This can be done by using a population health management (PHM) approach, as advocated by integrated systems of care (ICS), to address health inequities faced by vulnerable population groups. .
PHM is an approach that uses data to help health and care systems improve health and well-being at the population level. The data is used to: assess the needs of a particular population, such as vulnerable migrants; understand the composition (age, sex, ethnicity) of the population; identify unique morbidities and health risks; identify difficulties in accessing relevant and effective health care; and conduct surveillance activities to monitor health morbidity and outcomes of care.
Demography
The latest estimates suggest that the total foreign-born population in the UK stood at around 9.6 million in 2021 and now represents around 14.5% of the total UK population;
UNHCR figures for the UK show that in mid-2021 there were around 135,912 refugees, 83,489 pending asylum claims and 3,968 stateless people;
Until the year ending June 2021, just under two-thirds of migrants came from outside the EU, with India, Poland and Pakistan being the top three countries of birth for people born outside the EU. from the United Kingdom.
Using a PHM approach, NCPs could determine the number and demographic composition of their vulnerable migrants and the impact of broader determinants of health on them. Teams of social prescribers could potentially engage with community organizations, housing providers and social service teams working with migrants to obtain information about their living and functioning conditions. Migrants themselves could be encouraged to raise their voices through their advocacy groups or directly through action research accessible through partnerships with local universities and public health departments. The impact of broader determinants of health on the physical and mental health of migrants can be assessed in this way. Key determinants are things like good housing and energy accessibility, healthy food, access to education and employment, income generating activities and opportunities for integration with the area of reception. These are factors that have an impact on physical and mental health.
NCPs could also use primary care registration data to identify vulnerable migrants and invite them for initial health assessments to determine if they need an early investigation to determine further treatment for conditions such as tuberculosis and communicable diseases as well as mental health conditions like post-traumatic stress disorder that may have resulted from being in war zones, witnessing violence and the impact of their travels often dangerous towards safety. Some NCPs have already commissioned initial health checks for unaccompanied asylum-seeking children, but this is by no means uniform or accessible to all vulnerable migrants. One of the main challenges of this approach to PSM is the lack of "visibility" of vulnerable migrants in the datasets used to inform commissioners. Often, vulnerability coding in a primary care dataset does not correctly identify migrants/asylum seekers/refugees or their health status. This results in their unique, and often difficult, health needs not being reflected in mainstream population information. Thus, inequalities persist and health needs remain unmet.
Additionally, ethnicity remains poorly coded in medical IT systems and data quality issues disproportionately affect ethnic minority patient records.
We urge clinicians and policy makers at all levels to embrace the philosophy that "coding is caring".
To ensure that marginalized groups are not "forgotten" by population health approaches, we need to ensure accurate coding of vulnerabilities such as history of torture, history of FGM, need for a translator or status of 'immigration.
The challenges of access to care for migrants
Healthcare pricing and the wider hostile environment have a significant deterrent effect on migrants using NHS services. Although primary care is exempt from billing, many patients – and staff – are unaware of this right to healthcare. Migrants fear in particular that access to health care will incur unaffordable costs and that data shared with the Home Office could lead to detention, deportation or denial of future asylum claims.
Staff can compound this problem by falsely denying care based on immigration status or GP registration on the grounds that they do not have access to proof of address or identification. Perceptions of discrimination due to immigration status and ethnicity further discourage seeking health care.
Language barriers are particularly challenging for migrants and this is associated with poorer patient experience and poorer patient outcomes. Despite the availability of interpretation services, logistical barriers and time constraints mean that they are often underutilized.
Vulnerable migrants also face health issues associated with deprivation, including indirect costs that limit access, such as transport costs and time off. While policies related to the accommodation of asylum seekers and dispersal further hinder the continuity of care.
Finally, Covid has highlighted and exacerbated health inequalities for vulnerable migrants. Migrants were particularly at risk of exposure and infection from COVID-19. They had worse access to Covid vaccines. And access to health care has been made more difficult due to worsening digital exclusion as health services have made greater use of online and telephone consultations. This has resulted in reduced use of primary care among migrants compared to non-migrants, highlighting further inequality.
Good practice: the war in Ukraine and the crisis in Afghanistan
The 2021 Afghan crisis and 2022 Ukraine war have pushed the needs of migrants in vulnerable situations forward in the minds of the public, the NHS and policy makers. Many good practice examples have been created, including policy and advocacy materials, health translations, information communication cards and toolkits.
These points of good practice can only be used by a self-selected interested group, so as previously stated there should be mandatory training for frontline NHS staff on this issue. In conclusion, one of the main problems with a population health management approach is the lack of "visibility" of vulnerable migrants in the datasets used to inform commissioners. This, combined with the fact that ethnicity is poorly coded, results in the health needs of this population being unmet. We call on clinicians and policy makers at all levels to embrace the philosophy that "coding is caring" so that marginalized groups are not "overlooked" by population health approaches.
This article was written by: Dr Ishraga Awad, general practitioner and public health specialist; Dr. Emily Clark, GP and NIHR Practice Fellow; Dr Adam Harvey-Sullivan, General Practitioner and Primary Care Academic Clinical Researcher, Wolfson Institute of Population Health, Queen Mary University of London; Dr Nina Amedzro, General Practitioner and Registrar of Public Health, Yorkshire and Humber Region.
The authors wrote on behalf of the Faculty of Public Health Special Interest Group for Primary Care and Public Health. More information is available here The next Building Back Better in Primary Care and Public Health webinar will take place from 12:00 to 1:30 p.m. on Wednesday, September 7.