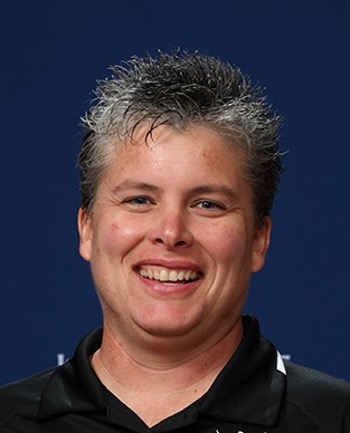 Health Promotion Major Retirement and Replacement – Luther College Chips
Last month, Luther College faculty voted to drop the Health Promotion (HP) major and minor from the studies offered by the college, and combine the health science and exercise science majors in a new field of study: exercise science.
This is a significant change to the program that will affect current students as well as incoming first years when deciding majors and fall courses. Kris Agena, assistant professor of health promotion and exercise science (HPES), provided some background on the decision, citing in particular the recent reduction in the program's faculty. While the removal of the HP major was a recent development, faculty in the department had started making changes in 2019.
"We had to drop the majors in health education, physical education education, and athletic training," Agena said. "This led to three majors: Allied Health Science, Exercise Science, and Health Promotion."
Although this was a serious change at the time, the faculty was optimistic. HPES associate professor and director of Luther's athletic training program, Brian Solberg, thought these 2019 changes would be beneficial because they brought new directions to the program.
"The HPES department is very excited about the new opportunities and experiences offered with the revised program," a statement from Solberg said at the time. "The major and minor news respond to the growing need for health professionals, human performance and leadership at the community and national levels."
HPES has reshuffled its department in recent months due to a limited number of faculty members. There were only enough staff to have a full major, so the faculty decided to drop health promotion. The department could then combine the remaining two majors in the exercise science major with either an allied health science or a strength and conditioning track.
"We were told to condense all of these majors into one major," Agena said. "Brian Solberg and I, the only two full-time faculty members in the department, can only teach health science and exercise science content based on our academic background, [which] made it impossible to sustain health promotion.
As this shift shapes a new curriculum for prospective HPES students, current HP majors or minors who are not graduating this spring are left with a few different choices. Some earn credit for HP courses that are now unavailable with specific arrangements made to meet their remaining requirements. It was recommended that other students consider changing majors to practice science with one of the various proposed axes.
"I don't think this change is terrible, but I don't know all the details about this decision either," said Matthew Benson ('22). "I feel like this major is important and relevant…I have taken courses in nutrition, adaptive physical activity and kinesiology/biomechanics and I believe that all of these courses [in] health promotion or exercise science will benefit me in the future and apply very well to the real world. »
There are a number of changes that will come with this change for HP students, but it will also affect the general health and wellness training requirement. HP 100, a required course for all Luther graduates, was originally part of the HP program. This course will remain unchanged for the time being, although when registering for the fall semester, the registrar's office will have the course listed as HES 100.
While this adjustment to the HPES program will impact many people here at Luther, the new ES program will continue to train Luther students to become trained professionals in their future careers.