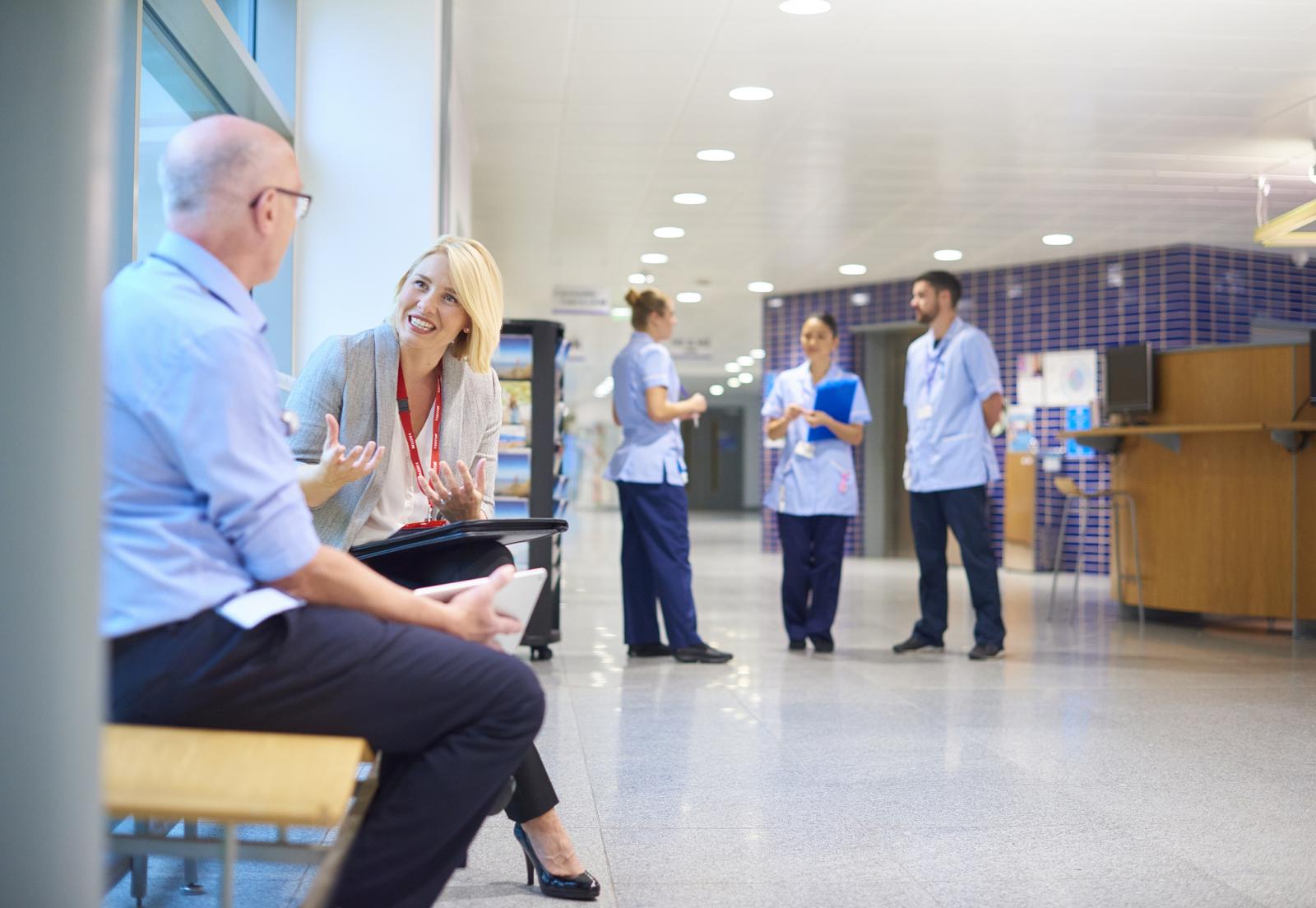 Health Education England sees success in population health scholarship
[ad_1]
Last year, Health Education England (HEE) launched the first national population health scholarship for NHS clinical staff in England with great success. Now, a year later, the next cohort is already full too.
HEE is now looking to fill positions in future cohorts, as well as seek partnerships with organizations to accommodate fellows, as well as clinicians themselves.
The scholarship aims to develop a workforce of professionals who will integrate population health into their daily roles.
Population health is a comprehensive approach to health that aims to improve health across an entire population, through actions that improve physical and mental health outcomes and the well-being of individuals, all by reducing health inequalities within and between a defined population.
It typically includes measures to reduce the incidence of health problems, including addressing broader determinants of health – such as housing and unemployment rates – and typically requires joint work between communities and partner organizations to be successful.
The Population Health Fellowship Pilot Program was created to distribute population health skills across the clinical workforce, where the development of these skills was recognized as necessary.
Aligned with the goals of the NHS long-term plan, the program supports clinical backfill while promoting local ownership of skills development that otherwise might not have taken place.
The first cohort saw 16 fellows selected from a wide range of fields including nursing, midwifery, pharmacy, medicine, speech therapy, dietetics, orthotics and physiotherapy.
These health professionals were then seconded part-time to the stock exchange in addition to their permanent position, devoting two days a week of their time to learning and developing their population health skills.
The second cohort, which begins this week, is made up of 28 fellows. As HEE continues to recruit for future cohorts, he expects interest and numbers to continue to increase.
Professor Wendy Reid, Director of Education and Quality and HEE Medical Director said: "The pandemic has created so many challenges but also many opportunities and in the area of ​​population health it has never was also true.
"Healthcare is increasingly focused on optimizing patient care and population-level outcomes, and therefore clinicians across healthcare require population health skills to achieve it.
"We aim to recruit clinicians with exceptional potential for this fellowship program and develop them into a faculty capable of integrating population health into their local work systems to improve patient outcomes.
"As the program grows, there will be an ever-growing group of population health practitioners from various professions and I look forward to seeing the leaders they become in this important area of ​​work. "
Carolyn Royse, an orthotist who joined the Population Health Fellowship in 2020, added: Adults with diabetes.
"It opened doors for me to expand my influence and made me think about my practice and how what I do relates to a much larger system.
"I will continue to work with WASP on secondment after my fellowship ends and I hope to continue to have an impact on the systems I work in and work with. "
[ad_2]