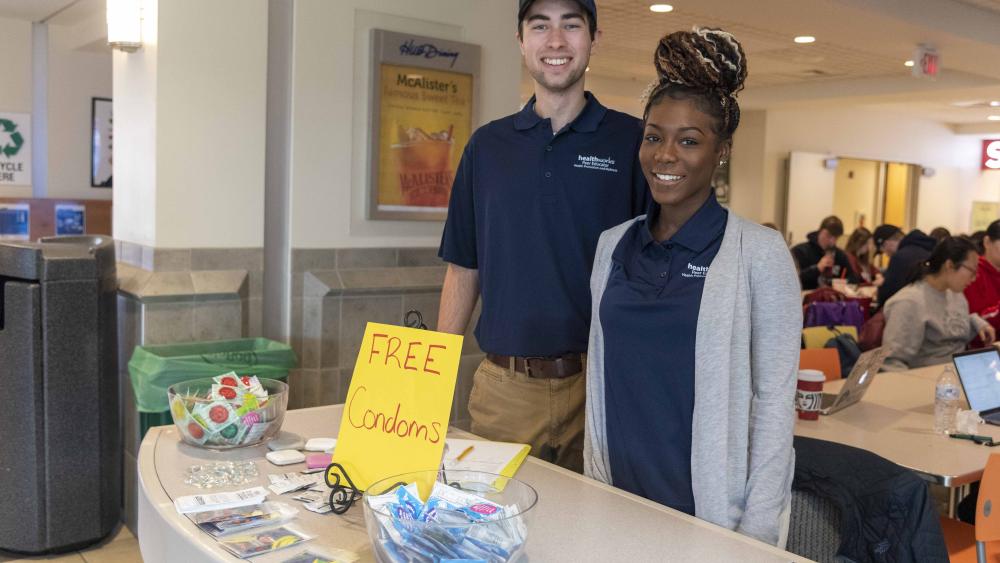 Health and Wellness Promotion is accepting applications for Peer Educators
UNIVERSITY PARK, Pa. — Health Promotion and Wellness (HPW), a student affairs unit at Penn State, is seeking candidates for HealthWorks, an outreach and peer education program designed to promote healthy behaviors among University students. Park. Applications for the 2022-23 academic year are currently being accepted until March 4.
HealthWorks enables students interested in health and wellness to get involved on campus and earn credits. Through the program, students have the unique opportunity to facilitate individual wellness services with peers regarding stress and time management, physical activity, nutrition, sleep, sexual health, and healthy relationships. ; or host educational workshops and awareness events (e.g., Love Your Body Week), staff outreach tables, attend healthy cooking demonstrations, write content for Healthy Penn State social media, and provide advice on HIV testing. During the application process, students will be able to prioritize the opportunities that interest them the most.
Participation in the program involves a minimum commitment of three semesters – one training semester and two service semesters – meaning that applying students should plan to graduate in December 2023 or later.
Training for the program requires completion of a three-credit course in biobehavioral health, which is offered during the fall semester. Topics covered in the course include alcohol and other drugs, sexual health, nutrition, physical activity, sleep, stress, and other health topics relevant to the college population. There are no prerequisites to enroll in the course. After successfully completing the training course, students complete 45 hours of service each semester.
For more information about HealthWorks or to apply, visit HPW's HealthWorks webpage. Applicants will be notified of their status by March 25.