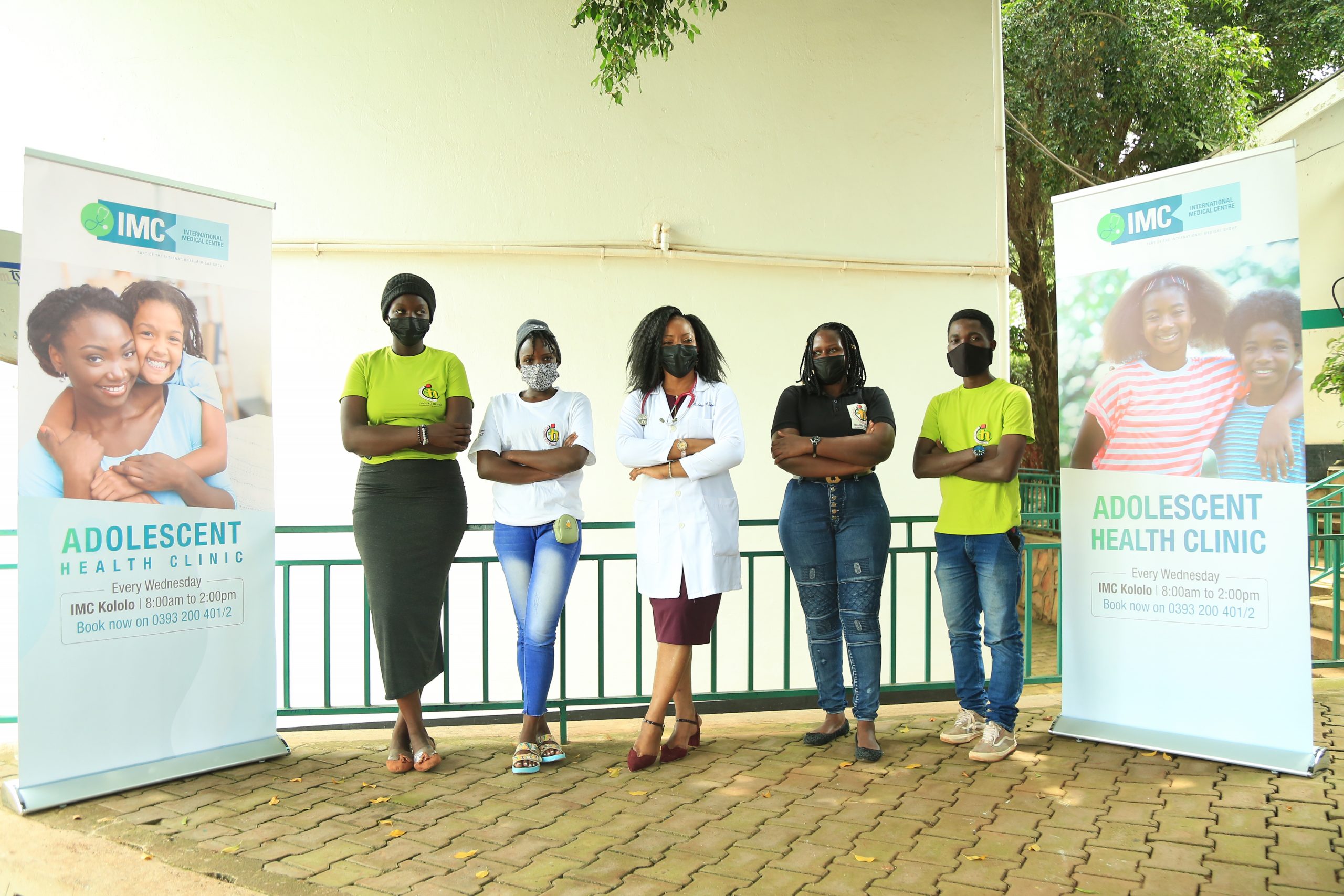 Dr Sabrina Kitaka to lead IMC's new adolescent health clinic
The International Medical Clinic (IMC) has opened a clinic for adolescents in Kololo. Famous Ugandan pediatrician Dr Sabrina Kitaka will be the specialist who will run the clinic.
The clinic, which is the first to offer private health care, will include medical care for infants, children and adolescents.
Illnesses common in adolescents and which will be treated by Dr Sabrina Kitaka include; Substance abuse, mental disorders, teenage and unwanted pregnancies, school problems and dropping out of school, reproductive health problems, sexually transmitted infections, including human immunodeficiency virus (HIV), and nutrition and weight problems.
Dr Sabrina said in her comments: "I am so touched and delighted to open this clinic for teenagers and it will be a good service for many parents and their children"
"As a parent, despite your best efforts to keep everything hygienic, your child can have many common childhood illnesses and if the disease is contagious you may find it crosses the whole family. I am here to help, prevent and treat these diseases, "she added.
Dr Sabrina Bakeera-Kitaka is Senior Lecturer in the Department of Pediatrics and Child Health, Makerere University, College of Health Sciences. She completed her MBChB in 1995; Masters in Pediatrics and Child Health in July 2002, both from Makerere University. She was a Gilead Fellow and then a Research Fellow at the Institute of Infectious Diseases from 2003 to 2011, where she undertook a Pediatric Infectious Diseases Fellowship and researched adolescents with HIV. She has a doctorate. from the Faculty of Medical Sciences, University of Antwerp, Belgium. She is involved in the conduct of basic research in various fields of pediatrics
Infectious Diseases and provides clinical care to children and adolescents infected with HIV, most of whom are infected during the perinatal period. She directs the adolescent health training program at Makerere University College of Health Sciences and is the founding president of the Society of Adolescent Health in Uganda (www.sahu.ug). She has over 50 peer-reviewed publications. Dr Kitaka is an active member of the African Pediatric Infectious Diseases Society (AFSPID) and a member of the Uganda National Academy of Sciences.
Speaking about the new service, Andrew Mugalu, Managing Director of International Medical Centers, stressed that "The adolescent health clinic is unique in the private sector. IMC is diversifying in its service offering. Previously, adolescents were the least targeted category in health care delivery "
"Bringing Dr Sabrina on board to specifically manage the health of our adolescents is another important step for IMC," he added.
The Adolescent Health Clinic will operate every Wednesday from 9:00 a.m. to 2:00 p.m. at IMC Kololo.
comments
comments