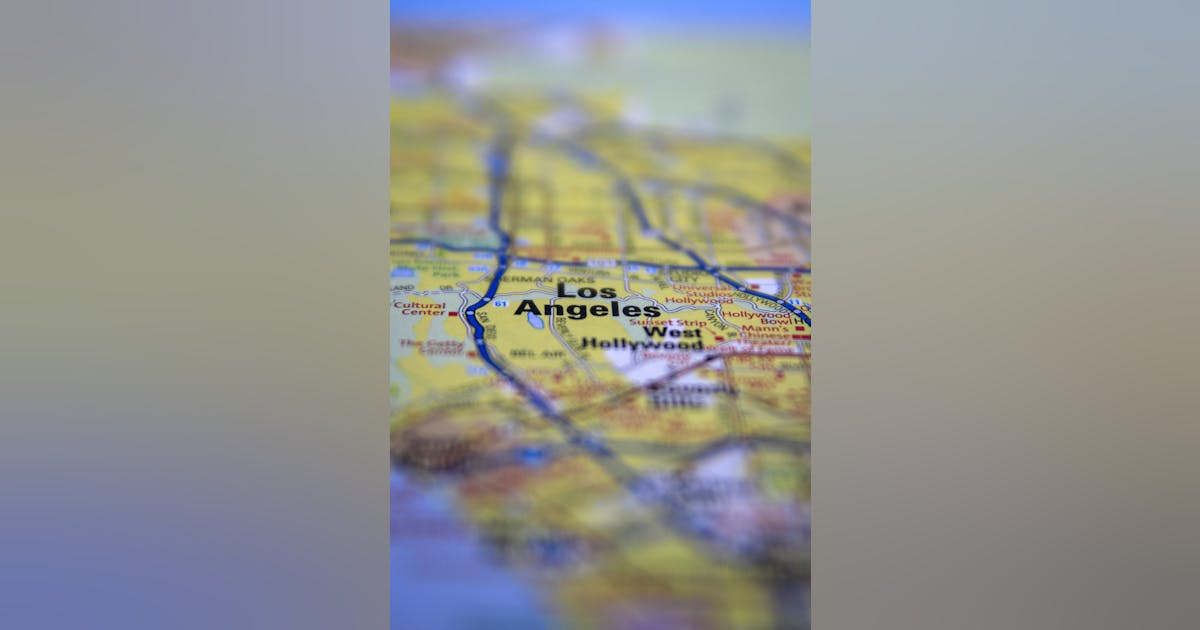 California's Comprehensive Population Health Roadmap
The California Department of Health Care Services (DHCS) has released a final population health management (PHM) strategy and roadmap, with details on a new population health service launching in 2023 and the expectations of Medi-Cal Managed Care Plans (MCMC) to provide coordinated and equitable care for all members.
The DHCS said the PHM program would gather, share and assess timely and accurate data on member preferences and needs to identify efficient and effective intervention opportunities through processes such as risk stratification based on on data, predictive analytics, identification of gaps in care, and standardized assessment processes. One of the guiding principles is to use program and outcome data to inform policy development and drive continuous quality improvement efforts across Medi-Cal's delivery systems.
The state will seek to identify, measure, and develop solutions that address differences in outcomes based on race, ethnicity, language, and other factors to advance health equity, and develop a unified approach for MPS across DHCS and delivery systems to promote accountability and transparency, integrating national standards and evidence-based practices.
Along with rolling out the PHM program, DHCS is implementing a statewide PHM service designed to collect and integrate disparate information to support the DHCS vision for the MPS in multiple ways. More specifically, the PHM service:
• Provide MCMC plans, providers, counties, MCMC plan members, and other authorized users with access to comprehensive historical data on members' medical histories, needs, and risks;
• Include a single, statewide, open-source Risk Stratification and Segmentation (RSS) methodology with standardized risk level criteria that will place all Medi-Cal members in high-risk levels, at medium risk and low risk;
• Improve the accuracy and timeliness of data by allowing members to update their information;
• Promote relationships of trust for healthcare teams to support individuals in accessing health education, their applicable rights and benefits, and information on the use of their data, among other things features ; and
• Improve DHCS capacity to understand population health trends and strengthen surveillance.
The DHCS said the PHM service will support whole-person care by integrating and aggregating historical administrative, medical, behavioral, dental, social services and program information from disparate sources to support risk stratification. , segmentation and prioritization, assessment and screening processes, and analysis and reporting. He stressed, however, that the PHM service is not designed to provide real-time clinical decision support capabilities.
The PHM service will be rolled out statewide in July 2023, with additional PHM service capabilities phased in thereafter. Based on stakeholder feedback, DHCS intends to test the launch of the PHM service with a subset of partners from January 2023 through June 2023 to optimize functionality prior to the company-wide launch. 'State.
Prior to the launch of the PHM service and prior to any requirement to use the PHM service, DHCS will not require MCMC plans to develop new infrastructure that would then be replaced by the PHM service. DHCS will continue to work with stakeholders to identify priorities and capabilities that the PHM service will support.
The PHM service is part of a larger statewide effort to accelerate and expand access to health and human services information among health care entities, government agencies, and health care organizations. social services under California's new Data Exchange Framework (DxF). (See Healthcare Innovation's recent article on the Data Exchange Framework, including an interview with John Ohanian, Chief Data Officer and Director of the Center of Insights and Innovation at CalHHS.)
In early 2023, the DHCS will release guidance and a template for the new comprehensive MPS strategy as well as guidance for a modified Population Needs Assessment (PNA) structure. As part of the MPS strategy, each MCMC plan will work alongside community leaders and partners to develop a unique and focused strategy for its MPS program. The agency said the PHM strategy will help MCMC plans reduce bias and error in its decision-making; and track progress towards PSM goals. MCMC plans should detail the components of their PHM program, including prevention and wellness strategies and interventions, for children and youth, pregnant and postpartum women, and those with behavioral health needs. , in their PHM strategies. Due to the comprehensive scope of the PHM strategy, MCMC plans will no longer need to submit a NAP action plan.
MCMCs will be held accountable for the proper functioning of MPS programs to achieve these improvements. As part of CalAIM and as a key component of the 2024 Replenishment and CQS, DHCS is strengthening oversight of MCMC plans, adding robust accountability, compliance, and oversight programs, including for delegated entities, to ensure that members receive quality care and have access to necessary services. DHCS is developing and implementing a managed care oversight and monitoring framework as part of the 2024 Resupply and CQS implementation. Accountability and oversight of the MPS will be measured and implemented within this framework, with further details outlined in forthcoming guidance.
Specifically, beginning in 2023, DHCS plans to incorporate MCMC plan performance on key metrics (including high-priority clinical quality metrics and member experience) as a consideration in setting the rate of plan capitation. Building on efforts made in 2022, MCPs are expected to further integrate health equity measures and begin to meet the targets set by the DHCS to reduce disparities for MY2023. If the quality measures are not met, an MCMC plan will be required to allocate an additional 7.5% of its annual net income to community reinvestment, in addition to the amount it would otherwise be required to contribute.
Further, in keeping with the overall PHM program vision to strengthen and strengthen primary care as the foundation of health care for all Medi-Cal members and move from fee-for-service models to value-based care, MCMC predicts 'reporting requirements will also be expanded in 2024; they will include reports on primary care spending as a percentage of total spending – stratified by age groups and race/ethnicity – to understand investments in primary care as well as disparities in those investments. DHCS will consider setting targets for minimum primary care spending in the future. DHCS will also require MCMC plans to begin reporting the percentage of their provider contracts (especially primary care) that are in alternative payment models (APMs) using the Learning Network's APM framework. Health Care Payment Action (HCP-LAN), and will consider setting minimum performance targets to support the overall transformation of the delivery system towards more value-based models of care.